A World Environment day tree planting event.
We at FADE Africa organised a tree planting event at the Resettlement Community Junior High School, Ajah on the 4th of June 2021 to commemorate World Environment day.
The theme for this year is 'Restoring Ecosystems' and we believe one way to do that is through tree planting, as trees are a vital part for ecosystem restoration in all parts of the world. 
In attendance at the event were the Principal of the School, Mrs Gbemi Odunayo, Dr Newton Jibunoh, Founder of FADE Africa, Ambassador Ayo Olukanni, Mr Tola Osunkiyesi, Representatives of UNAN, Hope for life initiative, LUFASI, Didi Museum, NACCIMA and FABE International FOUNDATION.
This initiative is backed by the mission of FADE Africa which is to combat desert encroachment and encourage environmental preservation in Africa. The Forest Rangers project seeks to plant trees in various public secondary schools in different local governments in the state and beyond which will grow to be little forests.
It is an opportunity to create an avenue for the education and active participation of young people in the culture of sustainability. It is also an opportunity for everyone present to contribute to the restoration of the ecosystem thereby working to preserve the environment. This also keys into the Federal government of Nigeria's climate goal of planting over 25 million trees across the nation.
The event was supported by the Shodex Gardens, UNAN, NACCIMA, LUFASI Parks and gardens, LASPARK and the Ministry of Environment.

With the help of the 30 students of the Resettlement Community Junior school, a total of 53 trees was planted which we hope to grow into big trees over time.

Below are some pictures from the event.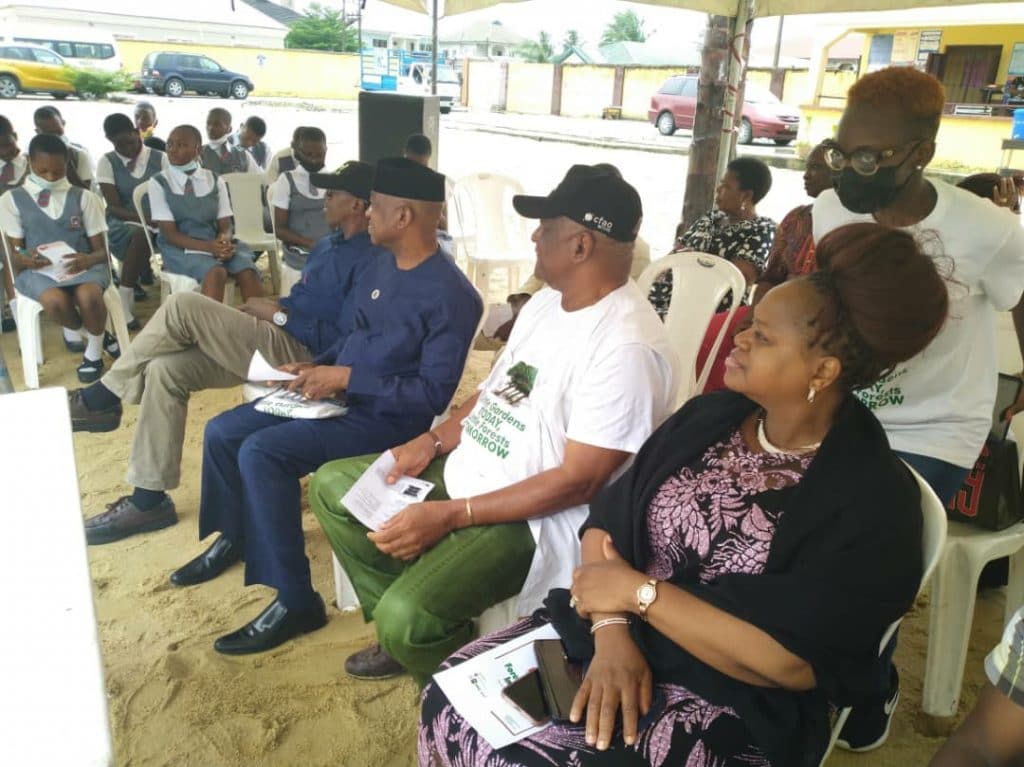 Right to left: Resettlement Community Junior High School Principal, Mrs Gbemi Odunayo with Dr Newton Jibunoh, Founder of FADE Africa, Ambassador Ayo Olukani and Students of the school, listening to a FADE Volunteer speak.