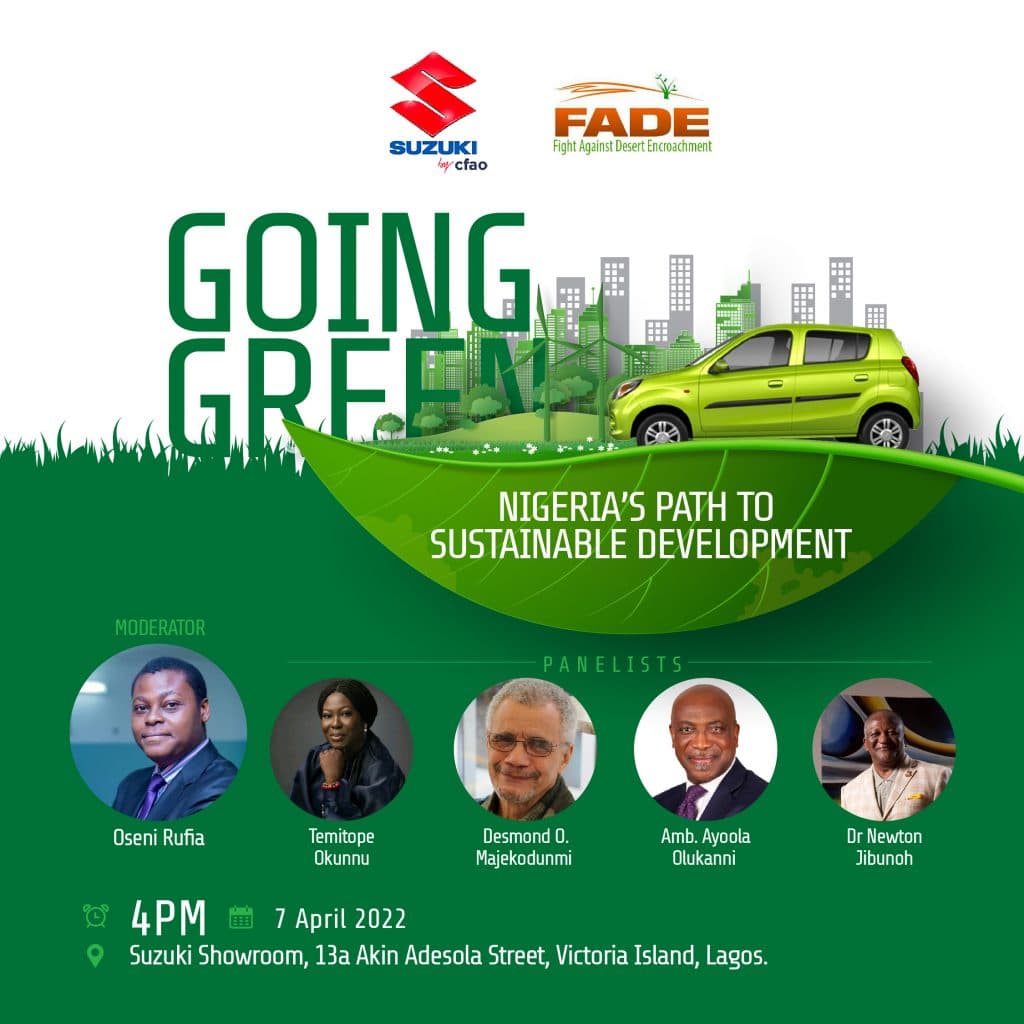 FADE Africa and Suzuki Nigeria will be hosting an evening of green conversations, poetry recitals, cocktails and networking in which there will be a panel discussion on Nigeria's homegrown path to Sustainability. We'd very much love to have you be a part of it.
For over two decades, Nigeria has been involved in dialogue about environmental problems and has boasted of improvements in that regard. However, in 2020, Nigeria ranked 160th in the world on the Sustainable Development Goals index score, a position that indicates that Nigeria has not made significant improvement in the progress of the implementation of sustainable development goals and environmental related problems.
Each year, the risk of drought, desertification and flooding in various states in Nigeria increases as individuals pay inadequate attention to sustainability and adopt sustainable lifestyles and policies.
With the understanding that centering on sustainability in all sectors and structures in Nigeria is the way forward, the conversation by our invited panelists would address these problems using a problem-solution/pledge approach.
Moderating at the event will be Oseni Rufai.
Panelists include-
Temitope Okunnu- Founder FABE International
Desmond O. Majekodunmi- Environmentalist/ Chairman of LUFASI Park
Ambassador. Ayoola Olukanni;
Dr Newton Jibunoh- Founder, FADE Africa.
There will be an opportunity for everyone to pitch in with their contributions as well.
The event is on the 7th of April, 2022 at 4 pm at the Suzuki Showroom, 13a Akin Adesola Street, Victoria Island, Lagos.
To RSVP or further enquires, do send an email to info@fadeafrica.org
See you there.