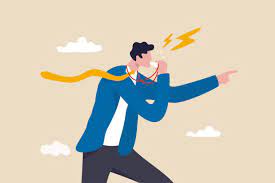 Most whistleblowers blow their trumpets not for financial reward nor national honours but for their faith as contained in many holy books. Over 95% of Nigeria has so much faith in Religion. I do not know of any country in the whole world that worships some religion or the other more than Nigeria. We pray before we eat, we pray before we make a journey and on arrival, we pray as well. We pray before we face an opponent in any competition be it football or boxing, we pray before we commit crimes and we also give thanks to the almighty for the benefits of the crime. We pray before a town hall/board meeting as we have enshrined in our protocol opening and closing prayers at events and functions but we fight each other in very unreligious ways during such meetings. We pray before we sleep and pray when we wake up. Even when we are over 100 years old, we pray for good health and long life.
When President Muhammed Buhari got elected and became the Commander-in-Chief of the armed forces about 8 years ago, many whistleblowers started preparing and documenting the names of those that have swindled, raped, and misled the country before he became President because of the credentials he came into politics with. He had come into politics to clean and punish those that have taken the country for granted over the years. Being a man of serious faith, a disciplinarian and a game changer, many whistleblowers were ready to risk their lives but some did and paid heavily and some are still being hunted by those that committed atrocities against the nation. Even some Nigerians prayed for the eradication of the whistle-blowers. The story is that their prayers were heard mainly because the president found himself alone in the massive well-secured villa known as "Aso Rock".
I will now share a personal experience of a visit I once made to the villa a long time because I became a whistleblower of a different kind. I had documented my fears, worries and concerns after risking my life over a period of almost 40 years carrying out research over the shifting and moving dunes known as SAHARA but moving mostly from the North to the South also making Lake Chad recede, taking over grazing fields and farmlands and making inhabitants living on the tree dunes of Sahara to relocate. Following my experience and knowledge of the Sahara, I decided to make a study journey to Israel from the Negev desert to study the science of desertification. Then it was by chance that one of my favourite kinsmen was very high in the presidency and another one was my tenant and that was when I realized the power of a landlord as they were the ones that facilitated the appointment. With the two of them in the villa and after reviewing the publications that I made titled, "Bridging the Sahara" published in both English and French, I was able to get an appointment to visit the presidency to make a presentation on how best to contain the encroaching Sahara following my experience and research.
Entering the villa for the first time was no problem because my name was in bold letters at all the checkpoints leading to the villa. I flew in from Lagos and spent the whole day there but was unable to make my presentation. I was eventually asked to leave the presentation. While entering the villa might have been a breeze, exiting was a problem as it took me almost an hour to locate my driver. That was how I got to know that entering the villa when they have your name on the list is easy but finding your way out can be very difficult. This must explain why many who have gone in can't find their way out again.
The predictions I made during my visitation are now coming to hunt us, predictions known to everybody as climate change with floods everywhere, desertification everywhere, migrants everywhere moving away from the encroaching deserts and grazing taking over their grazing lands, with hunger and anger everywhere, with insurgency and insecurity.
At a press conference which I hosted not too long ago,I told my villa story in the presence of one of my kinsmen who had arranged the meeting at the villa, immediately pressman asked him what happened to the documents that I left in the villa and he answered that they are all there in the villa.
Now that this is happening today, nomadic colonies now known as IDPs Camps all over the country, coming with herdsmen clashes because the average Fulani herdsman does not want to be urbanized and has never wanted urbanization but with no grazing fields anymore, with no river basin and irrigation canal, with the security risk everywhere, I would want to have my documents returned to me from the villa.
20 years ago, I was enthroned with the title, "Officer of the Order of the Niger, (OON)", I was humbled and celebrated with my family and friends because I must have been the first person in my whole community to have received such an honour from the then President Olusegun Obasanjo but I must confess that I did not become a whistleblower because I wanted the honour. All I wanted was to establish shelterbelts to keep the desert from encroaching and remove people from their natural habitats. The shelterbelt was inaugurated and launched in Damaturu by then President Olusegun Obasanjo and I was there to witness an epic event because I was seeing one of my dreams come true but nothing came out of it because it never took off from the ground.
I was also there some years later for the establishment of the great green wall in Katsina but this time I was there as well and it was flagged off by then-President Goodluck Jonathan. If those two epic events were successful, it would have been a better award for me better than the award of the Officer of the Order of the Niger (OON).